Hi all,
had this today reported from a restaurant:
the restaurant has a Food discount and a 10% service charge for special guests.
for illustration, I put a drink item and a food item on a ticket,

service charge is added automatically.
then I apply the 10% food discount.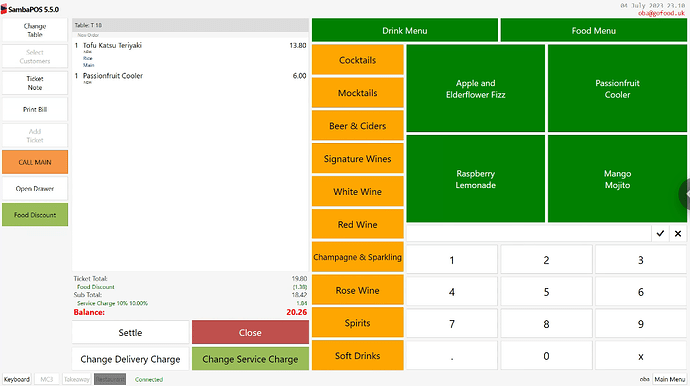 as you can see, the calculation was updated accordingly. everything seems fine at this stage,
and when clicked on the settle, something strange is happening:
note the original price for the food item is 13.80, and the drink item is 6.00.
as you can see, somehow,
on the settle screen the food item is priced at 14.12 and the drink item is 6.14,
although the total price is correct, but I fail to understand where these figures are from.
Also, it does cause problems when people are splitting the bill and only paying by items they had.
any help would be appreciated.