Hi,
I setup my backup for a month now and SambaPOS backups only from time to time.
My last auto backup is from the 12th of July.
No problem with manual backup.
Backup

Settings are setup for a month now: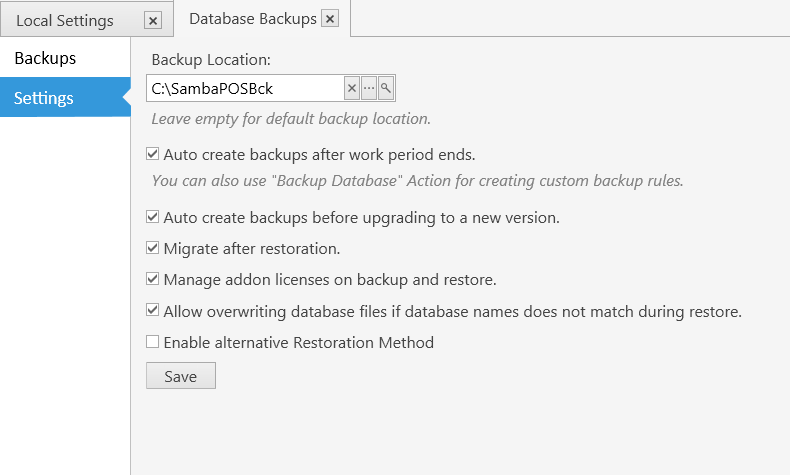 Working Period:
Any idea?
Any log?
Note:
I just notice that the last auto bakup was done on july the 12th at 1:37 am - which correspond with the end of the working period. OK.
On the 12th -13th, the next backup should occur, but:
The night team forgot to close the working period.
So the morning team closed the previous working period at 6:45 am and started a new working period immediately which apparently broke the backup. Ok, why not.
However since then no more backup, that's weird.
Marc