@emre In 5.2.14, if you trigger User Login on Application Started event, the blue "Loading" screen remains on the screen even after SambaPOS has started.
I can switch between SambaPOS and the loading screen using Alt+Tab. SambaPOS works fine, I can navigate to POS, Manage, etc. The loading screen is only removed after I logout the user in SambaPOS (i.e. go to the login screen).
This only occurs when running as full screen (the default behaviour). I only noticed this just now when setting up on a client's system as I usually run using the -windowed parameter on my dev machine and in that mode this doesn't happen.
For the auto login, I have it setup like this: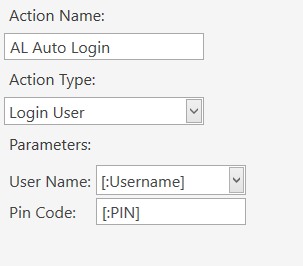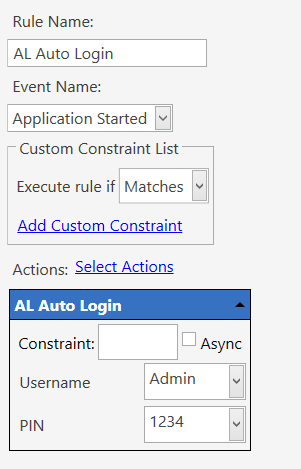 I'm using auto login on a kitchen display so it launches SambaPOS then shows the kitchen display automatically without any user interaction required.