I am trying to Auto Select an order depending on the Portion selected.
I already have an Ask Question to select the portion when the order is added to the ticket, and I want to display order tags if a certain portion is selected (in this case, Meal - where there are additional options that need to be selected).
When I use the actions Select Orders followed by Display Selected Order Details from Execute Ticket Command, I can see the order is selected for a second then gets unselected. There appears to be "something" cancelling the selection: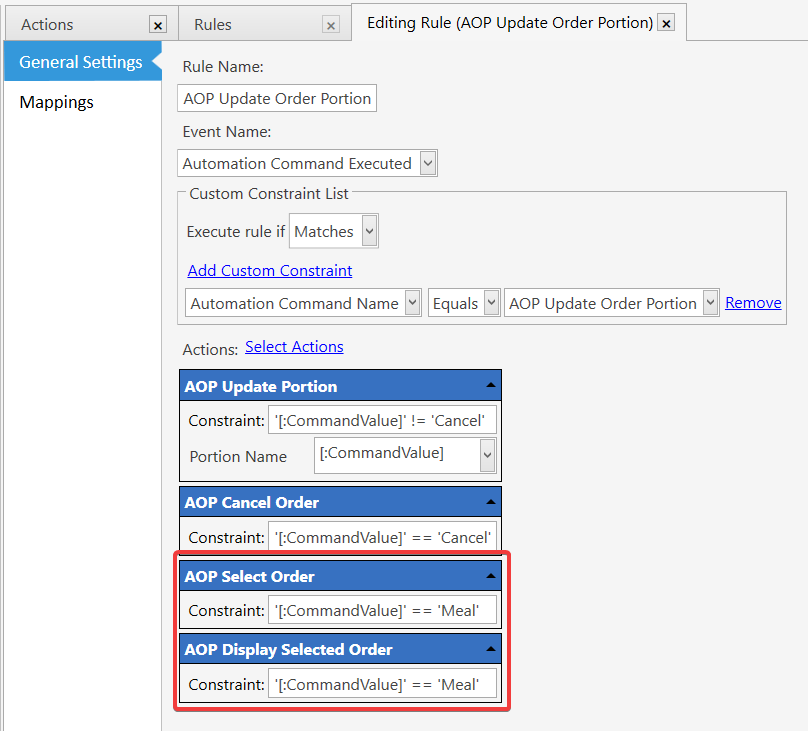 I have tested this by putting a Show Message in the rule in order to "pause" it and can see when the message is shown, the order is selected and the order tags shown.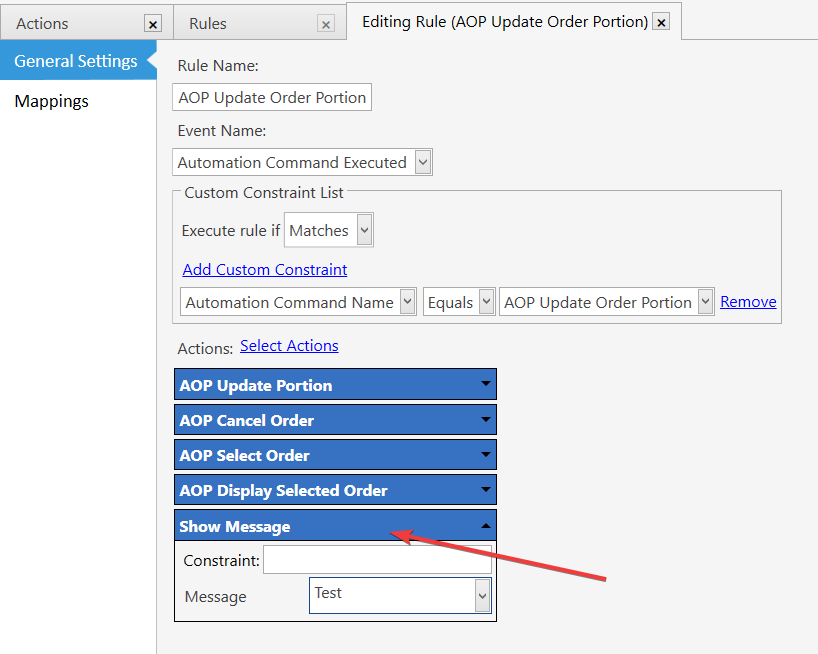 Any ideas how I can accomplish this?
(I don't want to use Auto Select on the menu item because I only need the additional order tag selections when a Meal is selected, and I would rather display order tags as a selected order instead of using extra ask questions to pick order tags)