Easy tutorial on how to add a basic list of price changes to your reports to track down fraud. When you're done with this tutorial, you'll be able to see the following (ignore DNOTPRINTED, it's part of the Kitchen Display):


EDIT:
-Modified Step 1 to change the state color to red
-Modified Step 3 to add action to existing Default Change Price Rule instead of creating a new rule
1. Create Order State (Settings > States > Add State)
Don't forget to click on Save after you're done inputting values.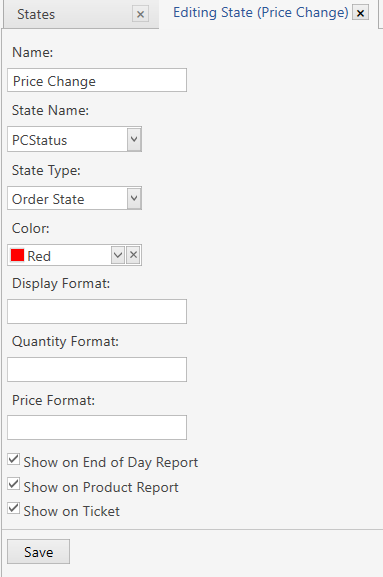 2. Create Action (Automation > Action > Add Action)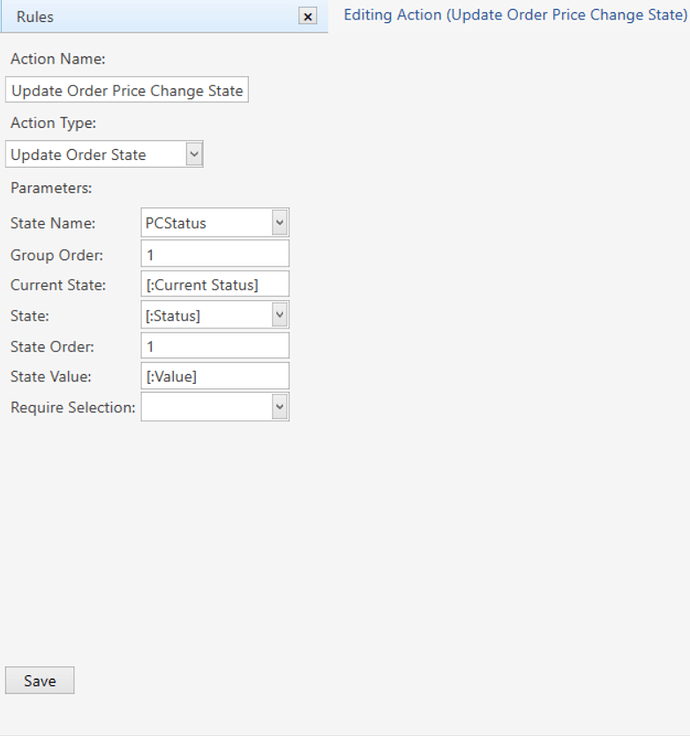 3. Edit Default Change Price Rule (Automation > Rules > Default Change Price Rule)
Add the Action you just created to this existing rule with the parameters shown in the picture below.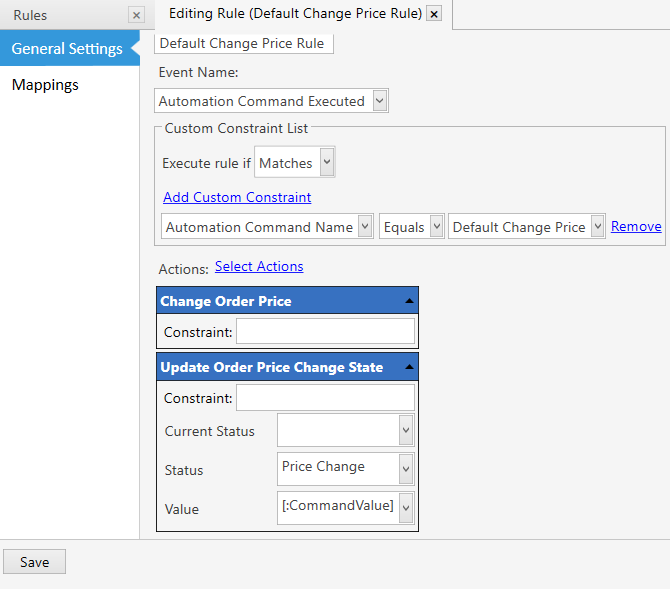 4. Add to Report (Reports > Reports > choose a report to add the code to)
Add the code below to your a report of your choice. In my case, I added it to my Void and Gift Report.
   [Price Change Details: 1,3,2,1,3,2,1]
   >No|User|Time|Status|Item|Quantity|Price
   {REPORT ORDER DETAILS:T.TicketNumber,O.User,O.Time,OSV.PCStatus,O.MenuItemName,O.Quantity,O.TotalPrice:(OS.PCStatus=Price Change)}