@Emre, in v4.1.29 I cannot uncheck or unclick order tags… Am I dooing something wrong?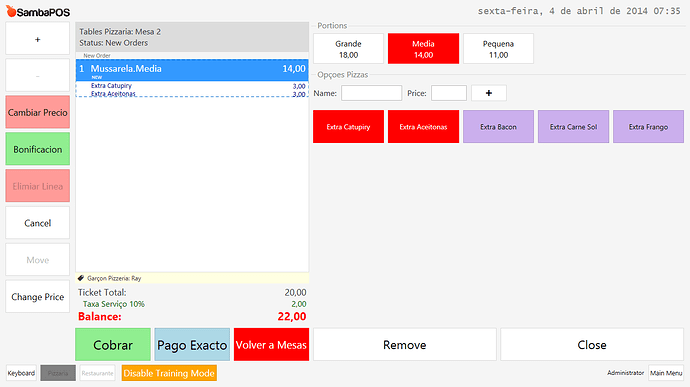 Thanks!!!
G.
You probably need to increase your Max Selected Items on your order tags.
You can also use the Remove button.
I did not have any max selected Items in prior versions… let me check… min and max are both in cero, since we dont have a minimum or maximum requirement… Did this field behaviour change in the last update?
It used to work in 4.1.28, since I use it every day, and last week we where working with 4.1.28, this week we installed 4.1.29…
Thanks!!!
G
WELL, tried with MAX SELECTED ITEMS, and now it works as it used to work in prior versions.
@Emre, if I set 0 (cero) would that mean that I dont care how many items I select?
THANKS @Isaac for pointing the direction!!!
G.
It was changed in recent updates, You just need to enter a Maximum Number in all your order tags, i.e 10
Do not leave them on zero otherwise you cannot de-activate them by clicking on them again.
I come across the same issue. all I did was added a Prefix list.
Yes this is an issue. I'll release an updated version shortly.
@Emre hope this wont affect my order tag count feature

No it won't. We shouldn't loose a past feature while implementing new one. This is just a problem with the case where quantity is fixed to 1.
It works good again now with 4.1.30
THANKS!!!
G