I have installed the sambaPOS v4. I have just change the database path than restart the POS. But every time I get the message - "Can't connect to database with current setting. You can check and modify the connection string shown below".
Data Source=D:\bubbleData\BubblePos3-gp-08-09-16.sdf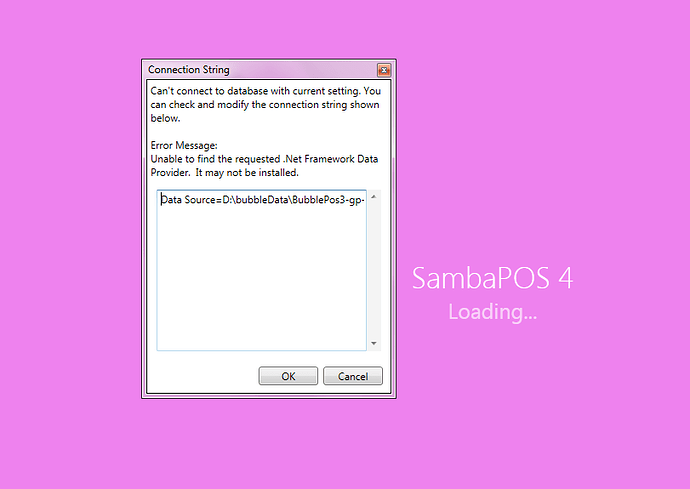 I also remove the path to try with the default database but become failed to run this.
So I reinstall the sambaPOS , localdb, and the .Net framework 4.5 but not solved yet.
I also search in this forum but didn't get any solution.
Is there anybody for help me please?