We have been running SambaPOS for a few weeks with no problems. Yesterday, the night shift closed with no issues, however, when the morning shift came and tried to start the program they got the following message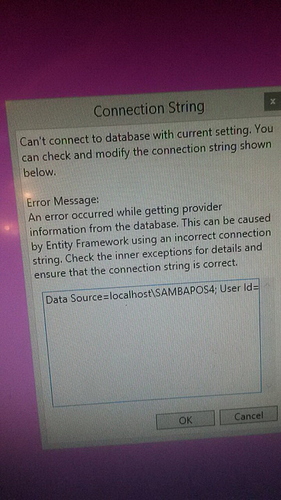 The connection string is fine (correct). Clicking OK gives a message to restart and then the same message comes back.
Can anybody give any indication of what is causing this problem and how I should go about resolving it?