In this tutorial, my entity name is different from the tutorial, ive edited it so it hasn't stopped the points increasing, etc… But it wont gift the item if I press the Use Points button in the order line.
Below are screen shots from the PRM_Use Points rule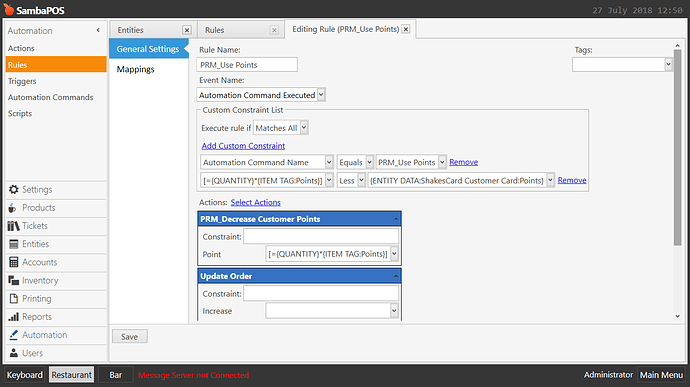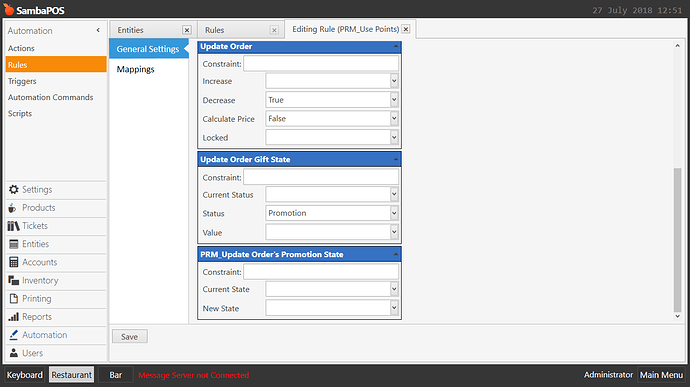 Ive gone through, and gone through again, It all seems like it should be working?
Any ideas?
Matt