Hello,
I can not login to samba market in http://sambamarket.com/ and can not log in Samba Market in SambaPOS v4.
The major problem I do not remember login NAME to reset PASSWORD via email.
But I have proofs I have bought Database modul $2.95: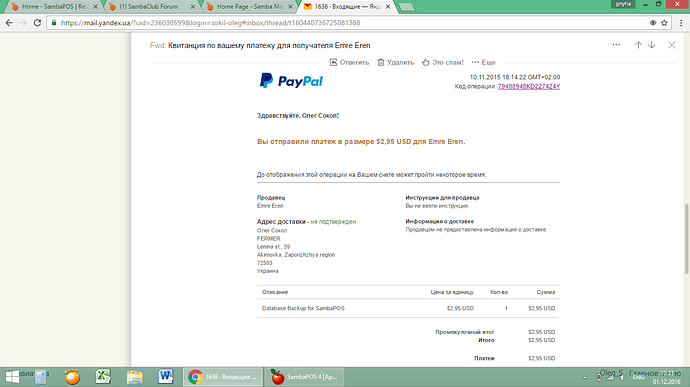 Date of purchase 10.11.2015 18:14:22 GMT+02:00. Paypal recipt 79408948KD227424Y
Cold you help me rocover my login to samba market in SambaPOS.
Thanks for respond in advance.