I have the other topic ongoing with combined questions,
this one seems no one is picking up.
So I thought I might have this as an individual question.
I recently managed to follow some tutorials to get the Google Map API postcode lookup function work and also auto-fill the customer entity field with the distance.
I wonder is there someone skilled and able to find a way to implement Cardinal Directions via Google Map API?
I had a look around the internet I found something like this, but I am no coding skills at all, so unable to implement it myself.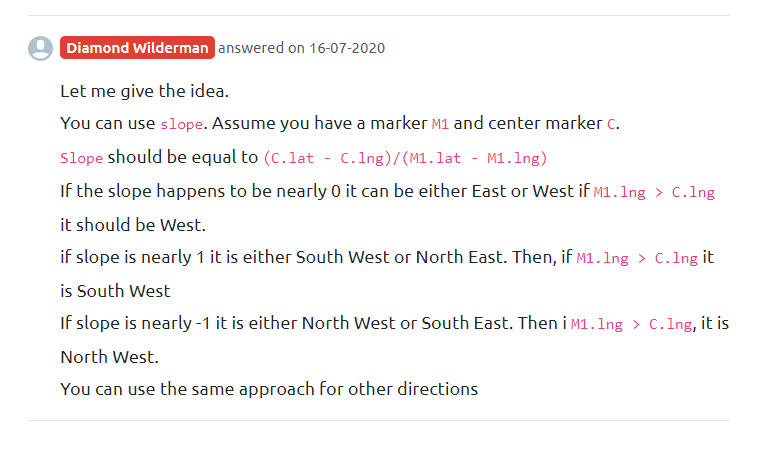 Moreover, I know that on GloriaFood App, when you print out using their ticket, there is an indication of Cardinal Directions, I wonder if this data can be fetched through the Integration API?

I thank you in advance.