Ok, so I've just come across something interesting which I'm trying to get my head around. After ending a work period, we go to check work period report to give us a sum of what we made on that day, then I went to look at the "Cash Transaction Report" and I see the cash and credit card accounts to match the work period report amount, but then the TOTAL at the bottom doesn't. It's off by like $178.9.
Initially I thought the extra could be the Tax total., but then in work period report the total amount minus tax is the ticket total… the total amount below tax amount is the actual amount which matches the cash transaction account, therefore I came to conclusion that It cannot be the tax extra.
Anyone have an idea about why it's not matching?
Here's the work period report screenshot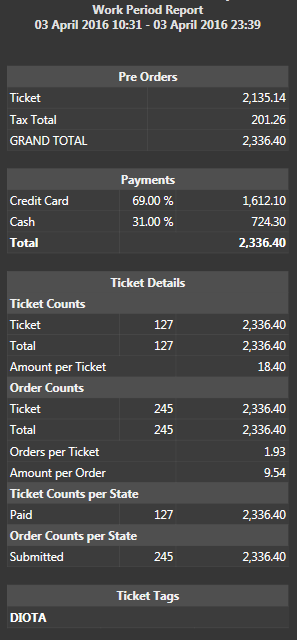 Below is the cash transaction Report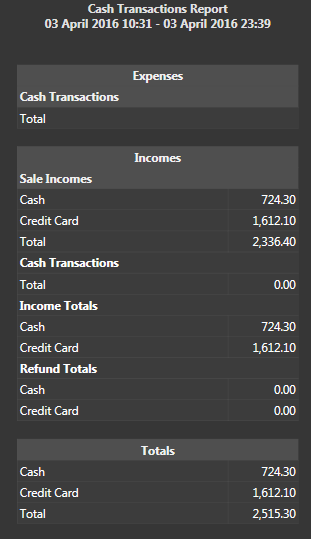 The report