Hi,
We use loyalty cards that are stamped with each purchase and customer receives cash off after 5 purchases.
I have setup each Loyalty value as a product with a negative value and set them to fast menu (see below)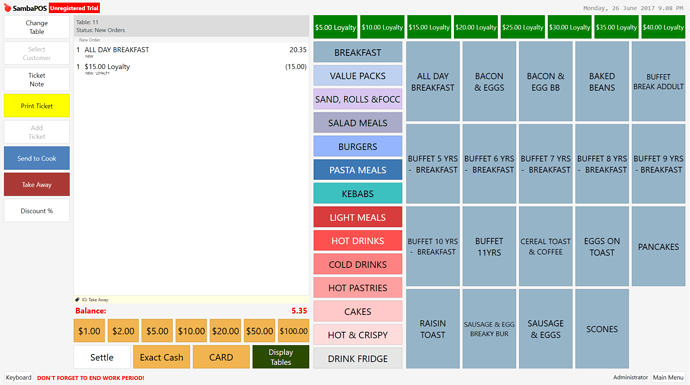 This works fine for our purpose.
My question is how can I change a state "LStatus" to 'Loyalty' when one of the Loyalty buttons is pressed.
The reason being that when a loyalty card is used we print 2 tickets (one for us and one for customer), so I want to test for the LStatus in the Execute Print Bill.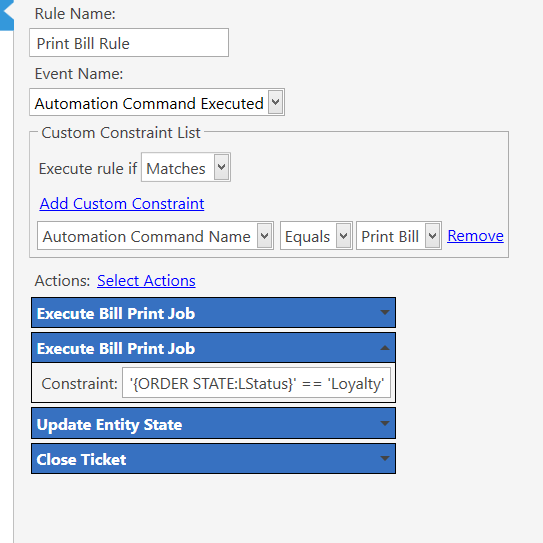 Possibly not the correct way to achieve this, but it is simple and works up to the printing 2 tickets.
Thanks
John