Hi everyone,
PRA (Punjab Revenue Authority) Pakistan, has introduced two tax categories for cash and card based payments. If the payment is cash default GST is 17%, 5% if you pay by Credit Card to encourage people to use card payments.
I have done some automation in the following way:
Unfortunately, Samba isn't doing the 5% tax on ticket total. It crashes when 'Pay by Card' button is clicked.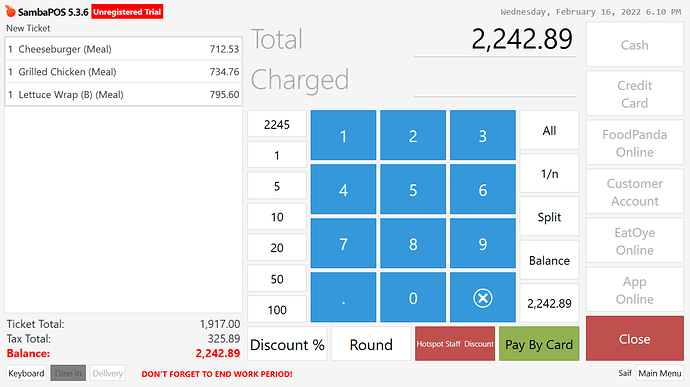 The desired total should be 112 Rs.
Thanks