Is it possible to change the tender buttons around like below?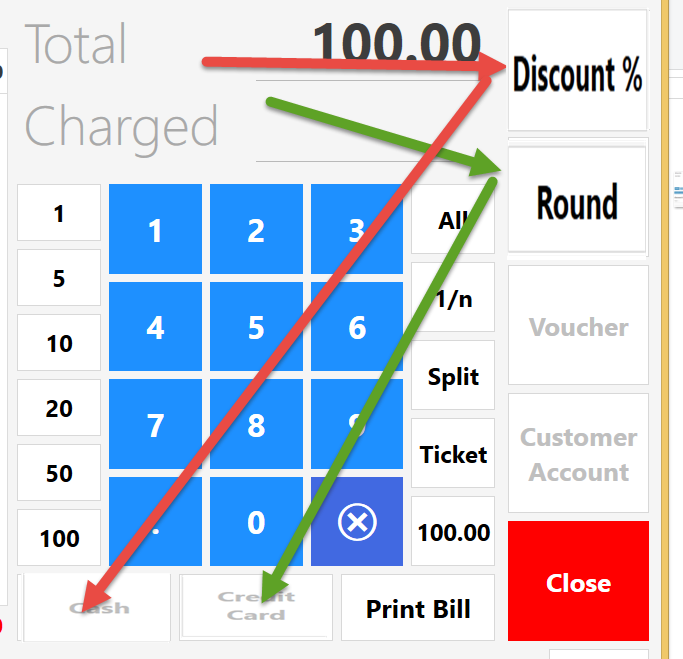 The bottom row is reserved for Calculation Selectors and the right side is for Payment Types. Right now there is not a way to swap those.
Thanks for the conformation. Do you know if V5 allows this?
Right now it does not. I am not sure how @emre would do this if he were too attempt it. The areas seem to be hard coded. I think positions of buttons within their areas is dictated by order though.
I don't have a plan for such change but a reasonable explanation of the requirement may change plans.