I am having some difficulty changing Ticket types and getting some inconsistent results.
I have been running the system for a while using a single ticket type however this is creating some reporting issues for the following reasons.
I have a customer entity called 'Owners' which is for the owners of the Hotel to order food and beverages. Currently I apply a 100% discount to these tickets on selection of this entity and this allows kitchen and Bar orders to be printed. When the ticket is closed the Bill Value is zero and therefore this ticket disappears and does not require bill printing or Settle actions. This ticket has created a concurrent ticket number and thus leaves a reasonable number of zero value tickets on the system.
I have created a new ticket type called Owner Ticket which has its own Ticket Number Generator and is prefixed OWN-###.
I have created an Automation Command to select Owners which then then Changes the Ticket Type to Owners Ticket.
I am using the Set Active Ticket Type action and the flow is is follows
Waiter Selects Entity (Table or Customer or Room Entity) which creates ticket (Should be type Ticket)
Waiter selects Owners from Button executing an Automation Command called Change Ticket Type to Owners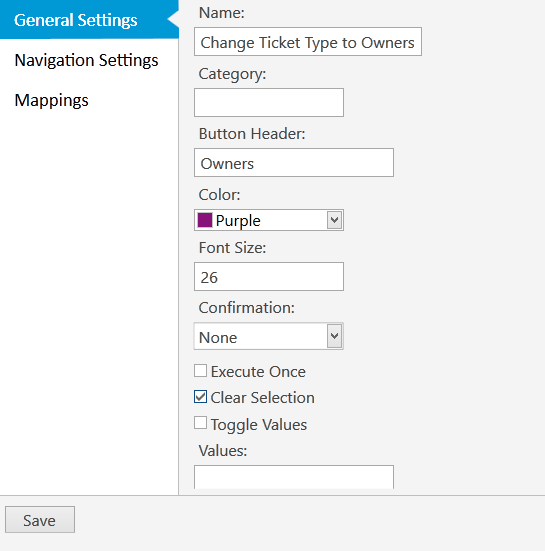 I then run a rule to detect the above Automation Command called Set Ticket Type for Owners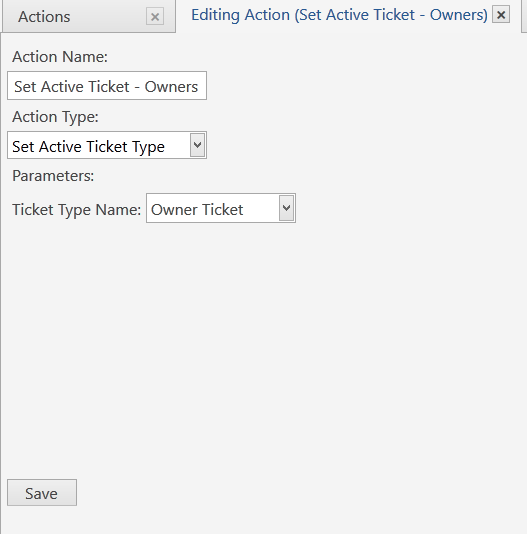 Symptoms are as follows
Current Ticket Type is not changed
If I close the Ticket through the POS screen and start a new ticket then the process will work.However the subsequent ticket produced by the system also creates an Owner Ticket (sometimes)
I realise this is likely a cache issue and some system variable setting Ticket Type is not changed until a ticket is closed and opened. I thought the solution would be adding Close ticket and Create Ticket in the Rule but this stops the ticket type change event completely.
I thought this would be a simple way to change the Ticket Type but clearly I am messing with the Ticket creation flow in some significant way.
Am I using the wrong action to change Ticket Type? Or maybe fundementally I am approaching zero priced orders for Hotel Owners in the wrong way.
Any thoughts or advice would be much appreciated.