Hi,
We have to keep opened some tables on Sambapos. Pre order button is selected on Ticket Types. So we can Start and End workperiod right now even some tables opened on Sambapos.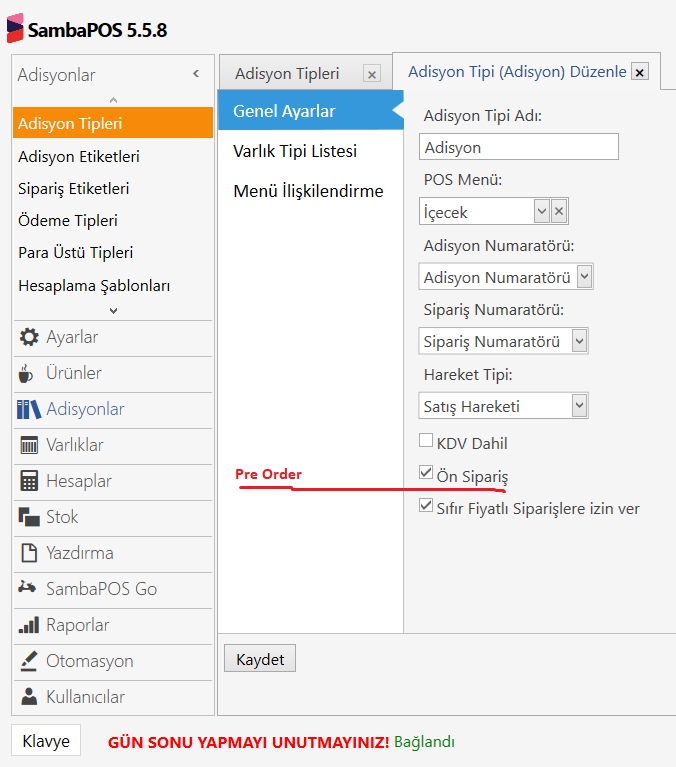 Our problem is Table Button Captions are not working on our opened tables.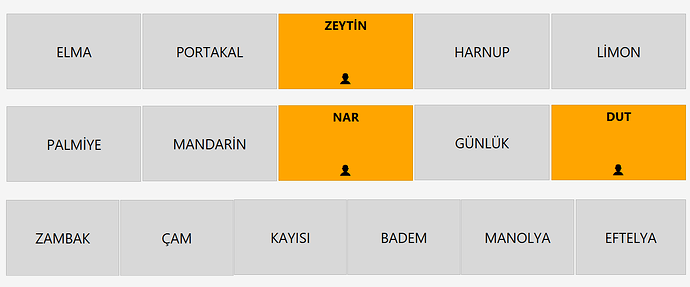 If we open a new table after start workperiod, no any problem.
We are using REPORT TICKET DETAILS for showing details on table button.
If table be opened before "end workperiod", this details are not working.
How can i fix it? Maybe we can use REPORT SQL DETAILS but i dont know how can i use it.
Those my display format codes:
<bold>$1</bold><size 28></size><br/>
{REPORT TICKET DETAILS:T.RemainingAmount:(TEN.Masalar=$1) and 'RemainingAmount>0':-}<size 28></size><br/>
{REPORT TICKET DETAILS:TT.Masa İsmi:(TEN.Masalar=$1) and 'RemainingAmount>0':-}<size 28></size><br/>
👤{REPORT TICKET DETAILS:TT.Kişi Sayısı:(TEN.Masalar=$1) and 'RemainingAmount>0':-}<size 28></size>