Hi,
Im not sure whether this is possible but i have tried to search the forum for answers to no avail.
I am looking to simplify my menu further as it has several navigation buttons within each main dish.
I have an Indian restaurant which provides various main courses with different meats eg Curry with Prawn, Chicken, Beef ,Lamb etc.
At the moment I have a button for every main and have listed every meat type onto seperate buttons as below: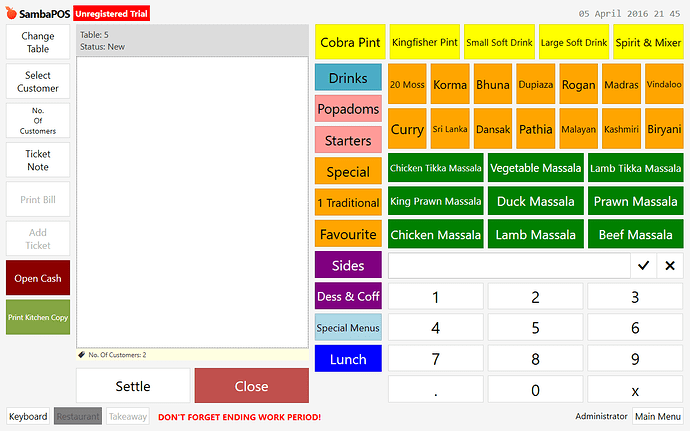 Is there any way that I can select the main and a popup brings up the meat choice? I know its possible with order tags but what i get with order tags is:
Madras
What I want is
1 Madras Chicken
but i still need the other tags i have to be listed below eg:
1 Madras Chicken
Is this possible on the system, as you can probably tell from my posts, im a noob