Im trying to integrate our new surveillance software with samba. Surveillance software is not recognizing sambas print data for some reason. Samba is printing to a com port which is redirected to another com port that surveillance listens on. I am 99% sure its a formatting thats causing my issue.
Look how sambas printout shows on putty: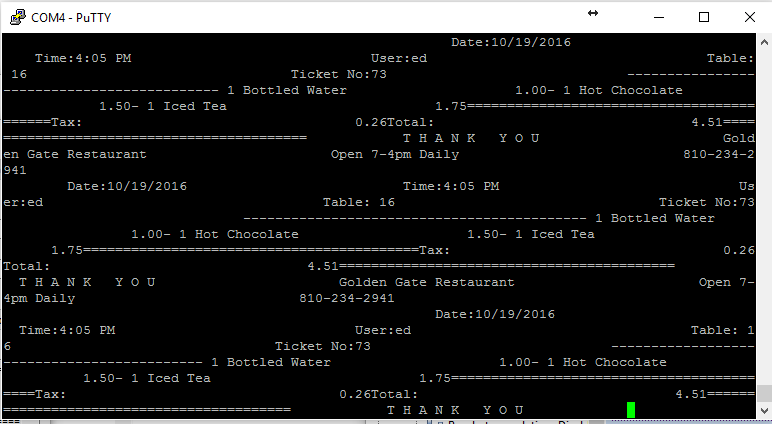 Look how it shows on the example pos data sender program surveillance company provided. When I send data through this program, surveillance software picks it up just fine.