So i have this rule where one of the actions needs to check a ticket tag value and execute accordingly.
Its an Automation Command Executed rule.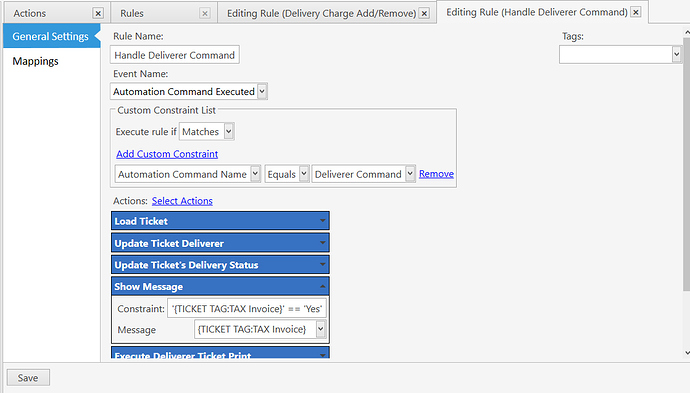 Without the Show message constraint, it works perfectly, and shows the correct Value of the Tag.
There are only 2 possible values to this tag: Yes / No. With the constraint, it seems its always false.
Can i not use this tag check with an automation command executed rule?
because i have implemented the exact same thing for another tag, but the rule is on Ticket tag update. that one is working perfectly, and uses 4 different values, not just 2.
Currently im trying to get the show message to work so it shows the popup only when TAX Invoice tag is 'Yes'. Eventually i'll replace this action with a print action.