Hi,
I am trying to create a Cost of Sale account transaction when the work period is ended. I am not sure if I use the action incorrectly or perhaps missing something. Here is what I've tried. date:
Account Transaction and Document Type: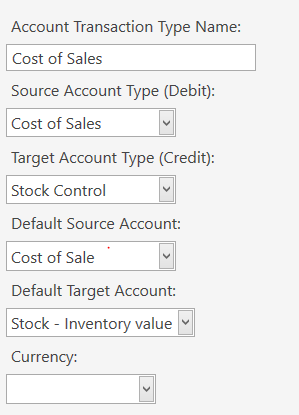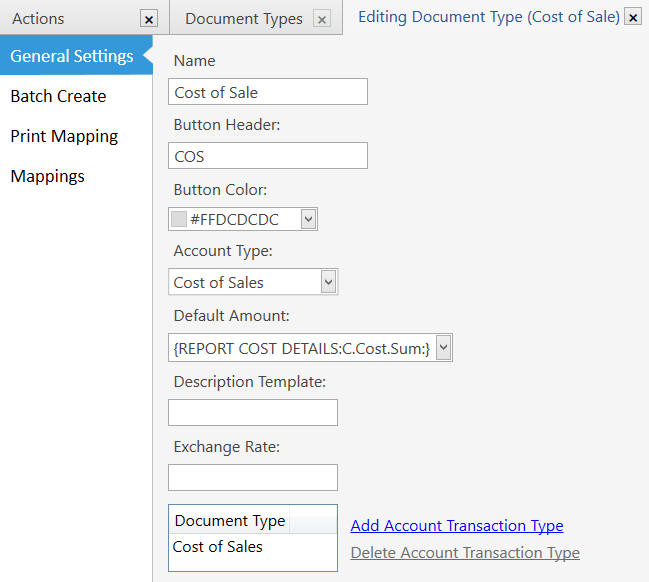 Actions (i've tried both "Create Account Transaction" and "Create Account Transaction Document":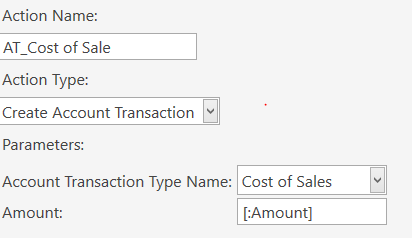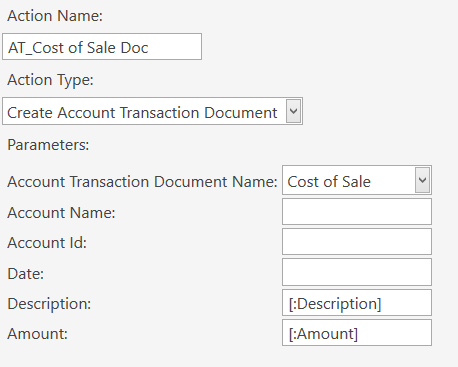 This is the rule for the end work period. I've added a message to see if there is a amount for the transaction: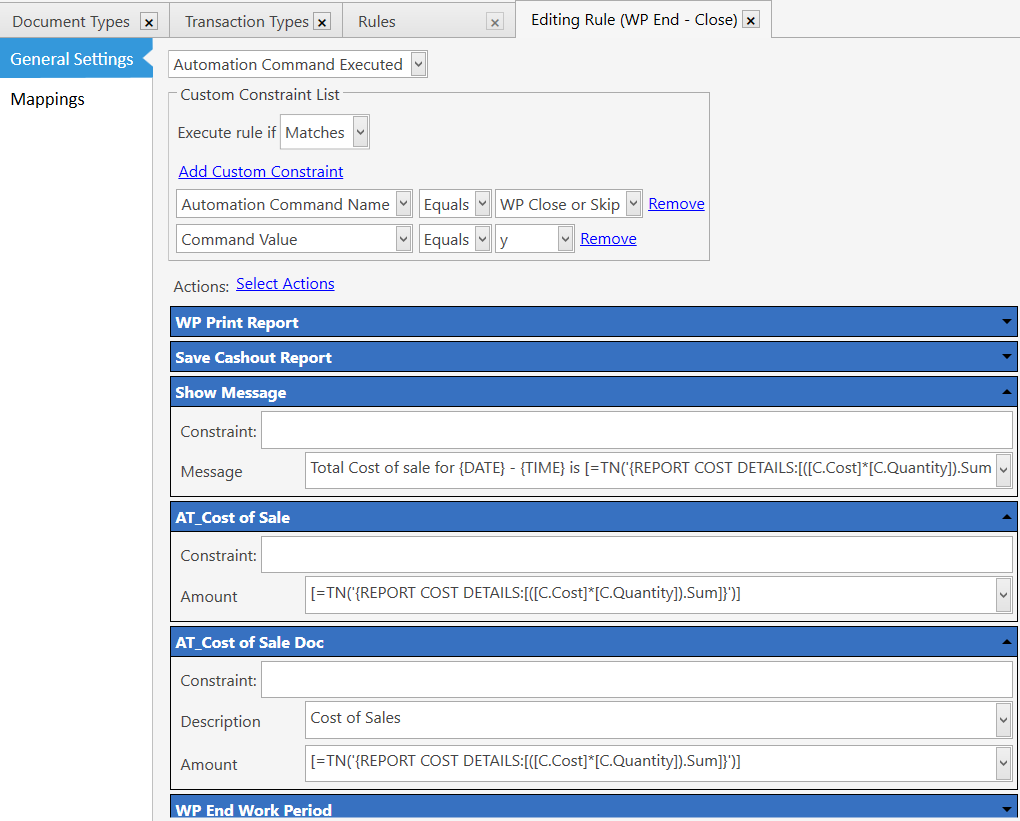 Message to confirm COS amount for the account transaction
COS account is blank


Did I miss something?