I have a Custom Entity Screen that I have made to my liking. It shows 3 entity buttons (which are actually 3 tables) Take Away, Pickup & Delivery.
Below that I have 3 Ticket Lister widgets to show open tickets from the respective tables/buttons.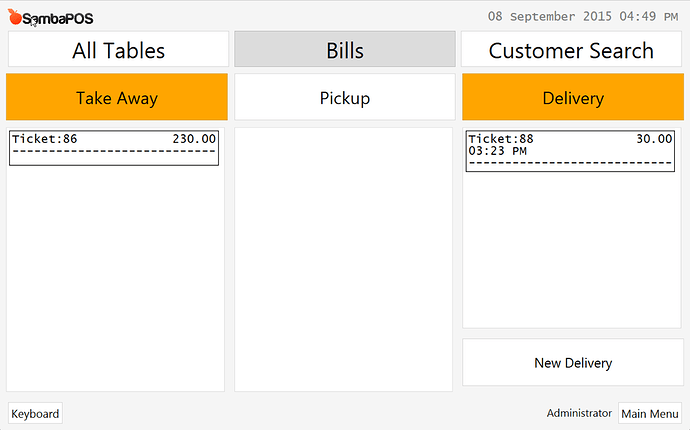 I now need a button to add a ticket to one of the 3 entities.
eg: New Delivery button should call Add Ticket, but set Table as Delivery automatically.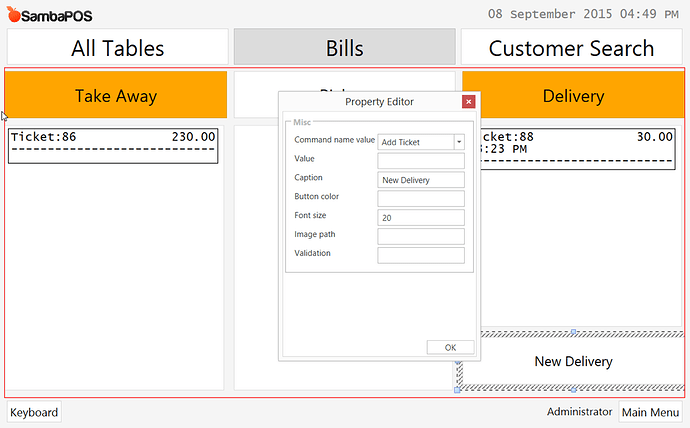 Is it possible to do this in this property editor values?