Hi,
I am setting up a social club with members.
Members are added as Customer Accounts. They order drinks at the bar, add orders to their account.
They can then settle their account at the end of the week or any day after.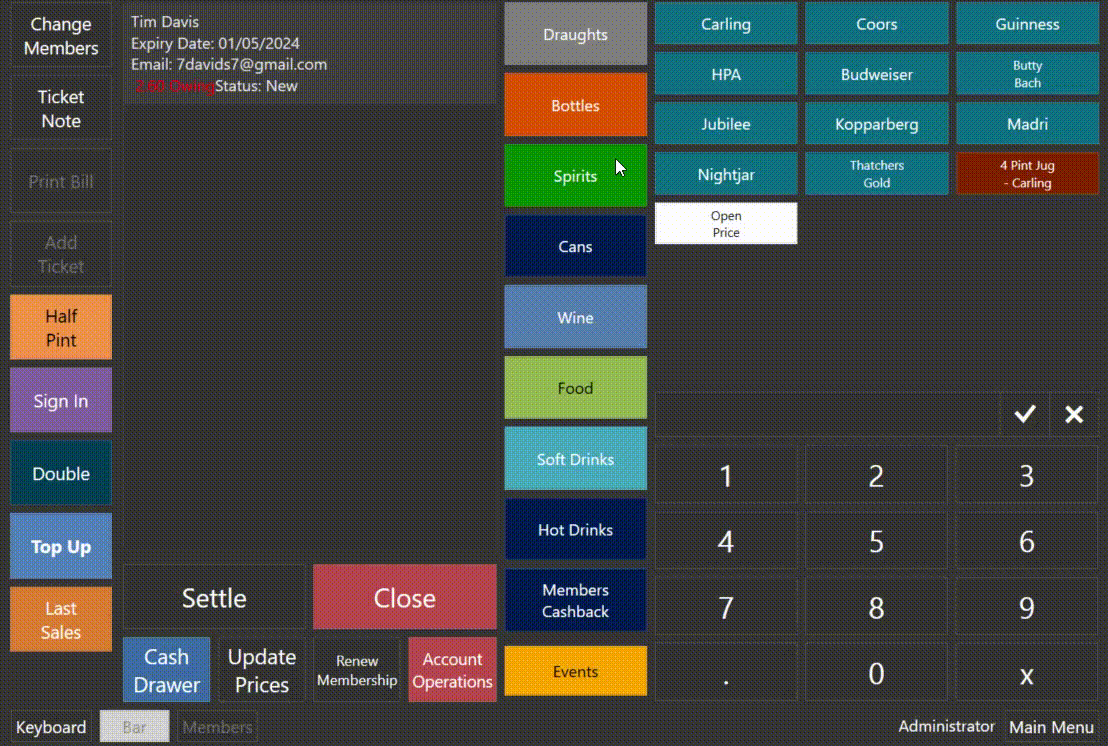 In this video, you can select cash or card. If the customer is paying by card, the card button isn't linking to the card reader. If paying by cash it does show the amount of change to give to the member, as it would in the settle ticket screen. It is basically enter the amount they have already paid to update the members / customers account, not to action a payment and report it at the End of day work period report.
How do I get the amount owed by the member entered into the settle screen so that it is recorded as a payment and update the customer account.
Currently if a member orders on their account, this does not show for this days work period, this is correct because they haven't paid at this time. Sending it the settle screen when they do pay surely would be the best workflow for Work Period Report part?
Hope I'm making sense, when a member wants to settle there account, the amount owed sent to settle screen to create a ticket. Once paid, it will update the members / customers account with the amount paid. Bear in mind, member sometime top up, pay more than what is owed.
Please if any one can help, can you ex[lain in detail as I am still learn sambapos. Or is there a better solution for this. I have search the forum for several hours.
Thanks all