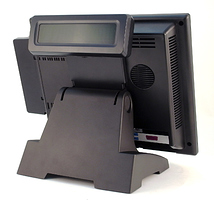 Hi Every One…!
I'm new to Samba POS. I have POS System which Includes Attached Customer Pole Display (Like this picture). how can i test this pole display with Samba POS v4.
In Windows XP I have tried Echo test through CMD. but I did not get any thing from display.
Please give me the Solution to this Problem.
Thanks in Advance.