Hello all, I am having difficulty backing up my database.
SamaPOS v5.1.59
Server SQL express 2014 , 32bit
I have V5 with backup tools.
When I try to back up on one of the clients, I get the error "The system cannot find the path specified"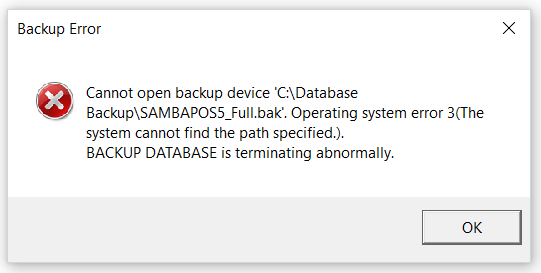 When I try to back up on the server i get "access id denied"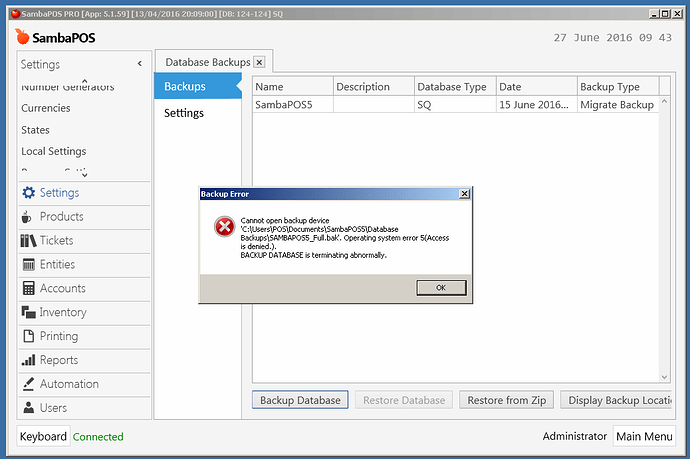 I am sure I must have over looked something simple


When backing up on a multi terminal system, can it be done on any terminal or must it be done on the server ?