Hello @Mayowa_Oluyemi,
To solve this issue, you need to match the SambaPOS versions on both computers. In other words, you need to update the lower versioned computer to the same with higher versioned computer. You can check the version number by double clicking on SambaPOS Logo while you logged in as Administrator.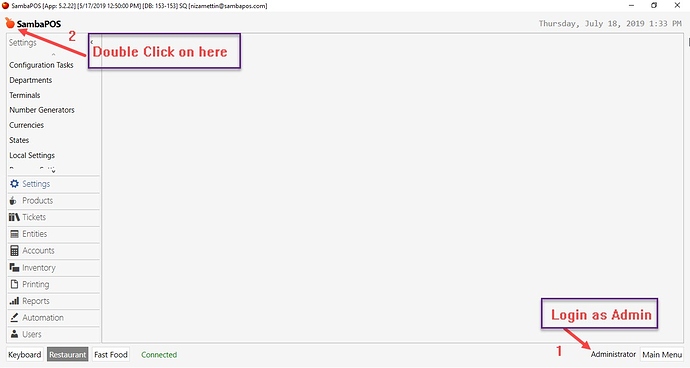 Thank you nizam
But i cant even login into the main server computer
Your installed version of samba is older than the database your trying to connect to.
Download and install the latest version of samba and it will open. If samba then becomes newer than the database version it will update the database on first load.
thank you nizam it worked
i dont want to create another topic if you dont mind
…

when i select my customer account i want to see how much the customer has in their account
You should start new topic.
Entity account balance is there next to the name no??? 663.40??
okay will start a new topic