Hi Almost got everything perfect but having an issue with copying / moving the database to a new server.
I have had SAMBAPOS running fine but have decided to build a new server as I have now finished testing and configuring.
I have SAMBAPOS installed and working on a new server with a new sql instance. I have exported
I have 'Database Tools' installed and on the old server have exported 'all items' to file and then on the new server tried to import but I get the following message :-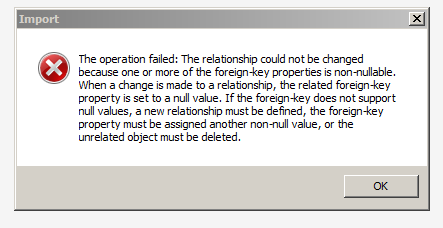 any help with this would be great.
Many Thanks as always
Rob