So any restaurant owners out there that use digital probe thermometers I have a review for you. I usually use a good trusty analog meat thermometer for checking my temps but I thought what the heck I will try out this cheap Accu-rite digital probe.
First piece of meat I stick it in and it breaks and reads a temp a good 50 degrees higher than it should have. After cleaning it and letting it sit for hour in a 70 degree house this is what it reads now: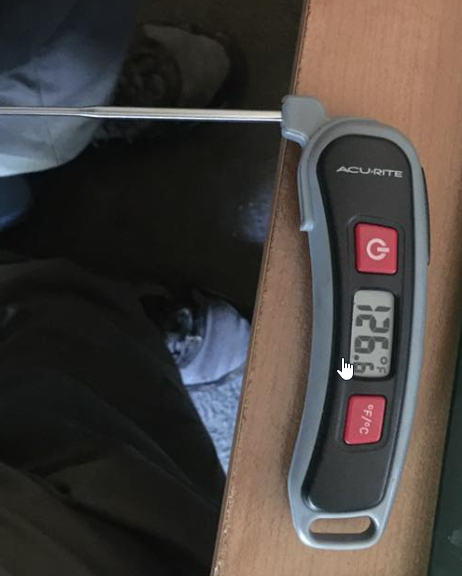 I definitely do not recommend this probe. To make things worse it has no way to calibrate it.