Question…
I am following this tutorial: Displaying notification messages on terminals
I am trying to send a message to the waiter whos order is ready so they can come quick and get the food for the customers.
However on this tutorial they are using a Rule for order Ready on the Kitchen Display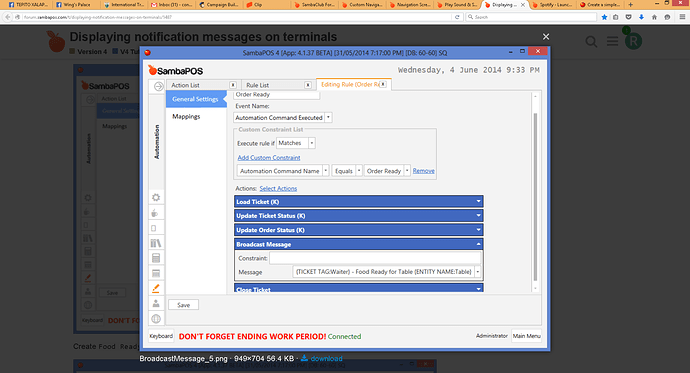 In my case i dont have that rule since i used a different setup which is this one:
Kitchen/Bar Display using Task Printer - separate displays for Food and Drink
Can i add the Broadcast Message when it updates the status of the ticket to printed???
Thanks for your help