How are entity states recorded, is there thoughts on having a way to edit/set entity states in manage?
What are you getting at exactly?
Entity States are store in the table named [EntityStateValues], in JSON format.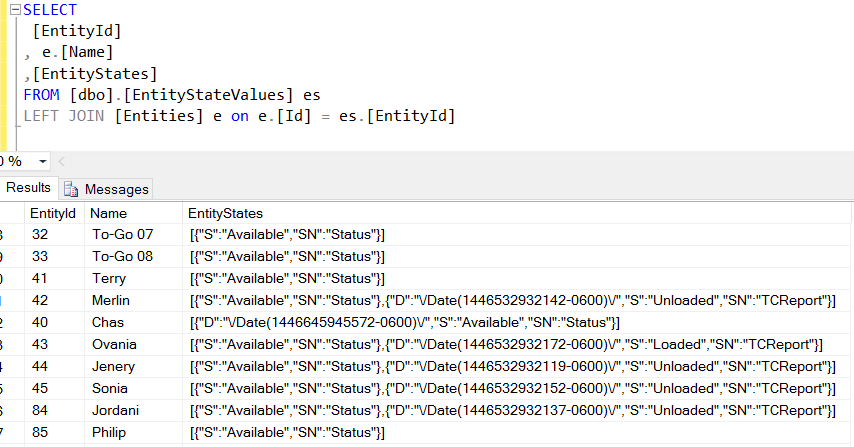 You can also make use of State Logging Actions, and record States there [EntityStateLogs] … this is how the Time Clock works, and that is how State logging got invented…
---
There is an Action to Update Entity State.
There are API calls to do this also.
api.EntityType(name).Entities().State(name).Update(value);
api.Entity(name).State(name).Update(state);
api.Entity(name).State(name).Get();

You can also set Default States for Entity Types… so when you create a new Entity, it will receive that State. For example, if I create a new Employee, it will receive the following default States upon creation:
TCStatus=PunchOut;TCReport=Unloaded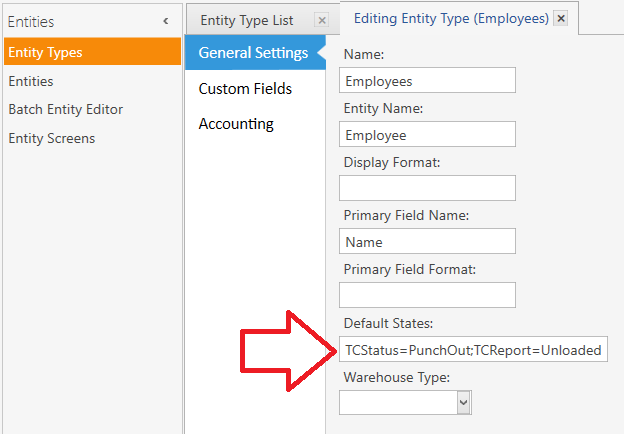 Thats handy one to remember, it was as much about viewing as well as editing - mainly for debugging a new setup where entity might not be setup as select-able to check why something isnt working - reason would be state related to check the entity state is getting set properly, also if your state (like a filter state) is only valid when the entity is not selected.