Ok I have asked this before and had no real answer. So in Australia we have 30th June/1st July as our financial year end and everybody resets their journals back to '0' (zero). For example Sales for the year become $0.00.
So @QMcKay what are your thoughts on this as in your previous life you would of come across this concept in the US right?
Here is a sample data set where these accounts would become NIL: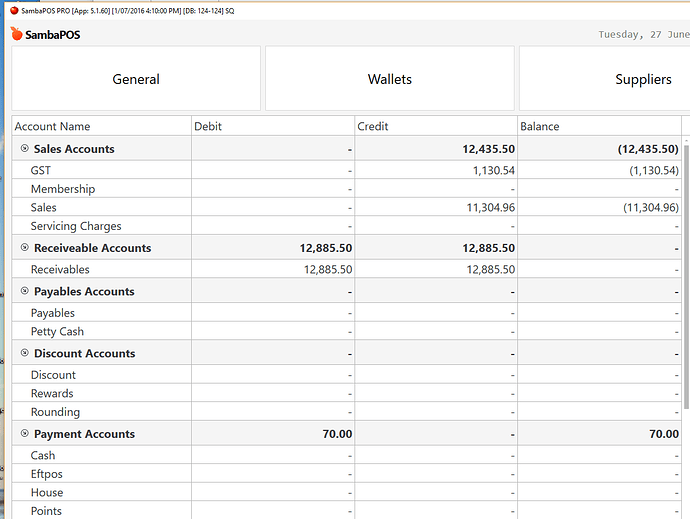 The only process I can think of is a FULL BLOWN - horrible process of creating Account Documents to balance back to NIL which are created on July 1st for each Account that has a balance?
THEREFORE each and every Account (except Customers) would have:
SALES Year Ending 2015
SALES Year Ending 2016
SALES Current
Given Emre uses a transactional type methodology I cannot see a way around this?
The issue have is Sales say for a LIVE client are up to $800,000.00+ and CASH say $400,000.00 and these values will just keept growing from year to year…