What exactly does the Print Ticket parameter do on the Execute Print Job action?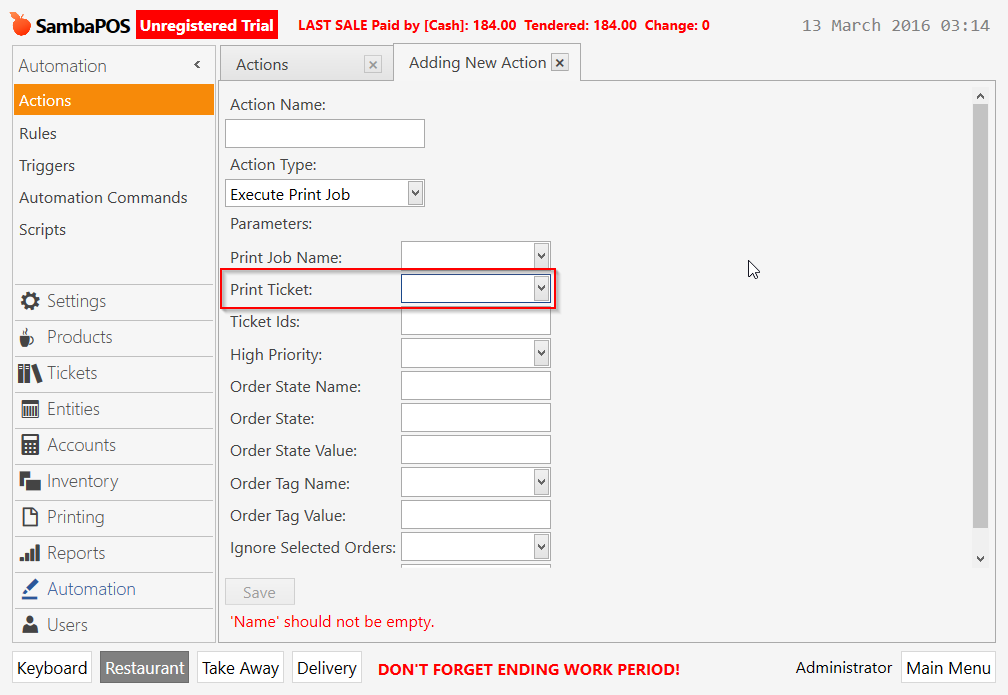 I have noticed on the default sample database, both usages of this action have this field blank.
I noticed if it is set to True, it appears to force creating of a new ticket to the database. I have a customer display setup, and on Ticket Closed I set the display to show an idle banner ("Welcome to …"). I have been wondering for ages as to why my ticket number was incrementing even if I just open and close new tickets without adding any items. However, if I set the Print Ticket on that action to False on that specific action for the banner, it stops the ticket number incrementing unless orders are added to the ticket (i.e. expected behaviour). It therefore appears I need to do more changes to my customer display setup to stop the ticket number incrementing unnecessarily, but first want to understand the true purpose of the Print Ticket parameter to understand if that is causing the undesired behaviour, and what, if any, implications might there be by always setting it False.
I also found leaving the field blank also causes the ticket number to increment, only explicitly setting it to False stops this happening.
Thanks!