I've just updated to 5.1.62 and wow the Rule test is amazing thanks for that Emre!
I've fixed most of the errors and I am quite excited to test out everything but I cant figure out the following rule error on my Gift certificates.
This is the Rule error:
[RU GC Purchased & Printed] [:Account] parameter not defined in [AC GC Purchase] action.
Here is the action: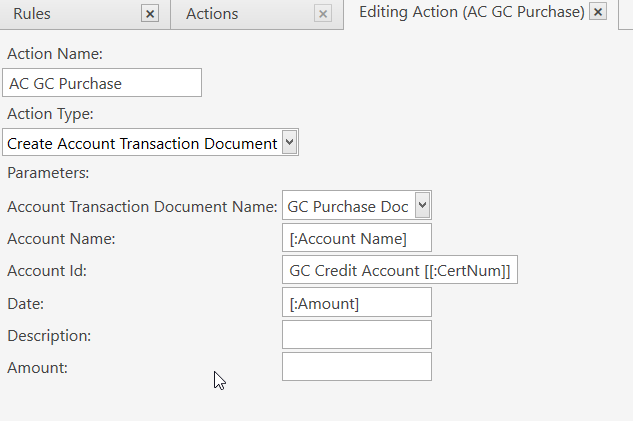 Here is the rule: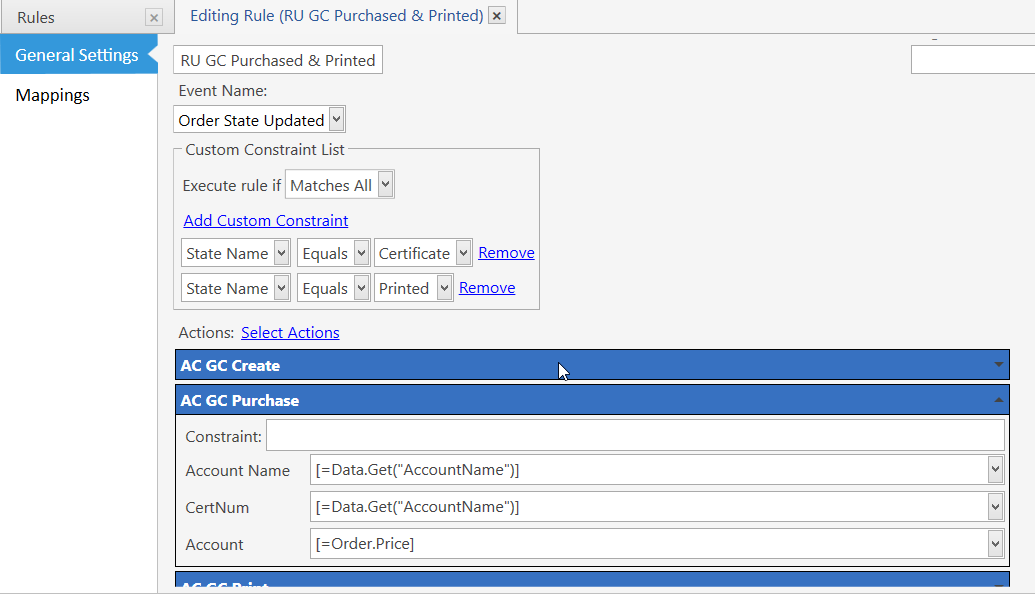 Any help would be appreciated!