I've set up GloriaFood integration and it works well except that order tag quantity is not passed into SambaPOS. I tried setting "Add OrderTag Group Name" to Show in SambaIN but the issue persists.
SambaIN v1.0.26.0
SambaPOS v5.30
This is the online order, notice the 3x Seafood_Addons and 2x DTT Boil_Step 1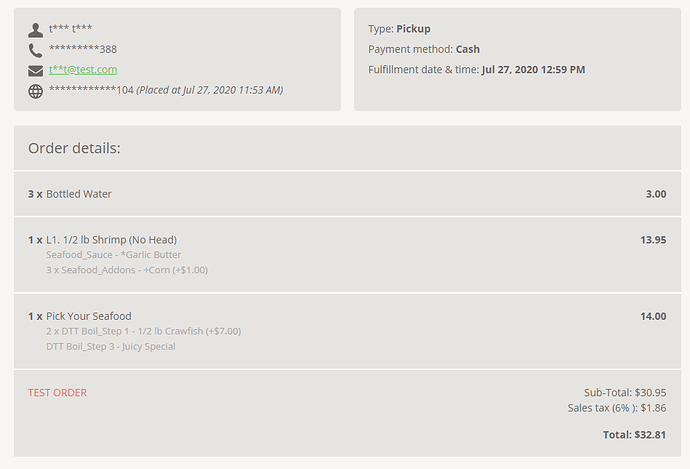 This is the order received by SambaPOS, the price is correct but the order tag quantity is missing.