I have a problem that needs your creative solution:
I sell fruit smoothies. Due to the large number of different fruit combinations possible, I don't want to create a different product name for each combination. Instead, I want to use each fruit as an order tag so that I can select multiple fruits according to what a customer wants.
Here are my configurations:
I created an Order Tag Group called "FruitName" and added different fruits (such as mango, banana, strawberry, etc…) to the list.
Then I created another Order Tag Group called "General Modifiers" and added other add-on ingredients (such as protein, jelly, vitamin, etc…) to that list.
In the main Product List, I only created one product called "Smoothie".
In the POS, I touch the "Smoothie" product button, then select some fruits (example: "Mango" + "Banana" + "Strawberry"). Then I select other general modifiers (example: "protein" + "whipped cream").
On the printer template, I created this section: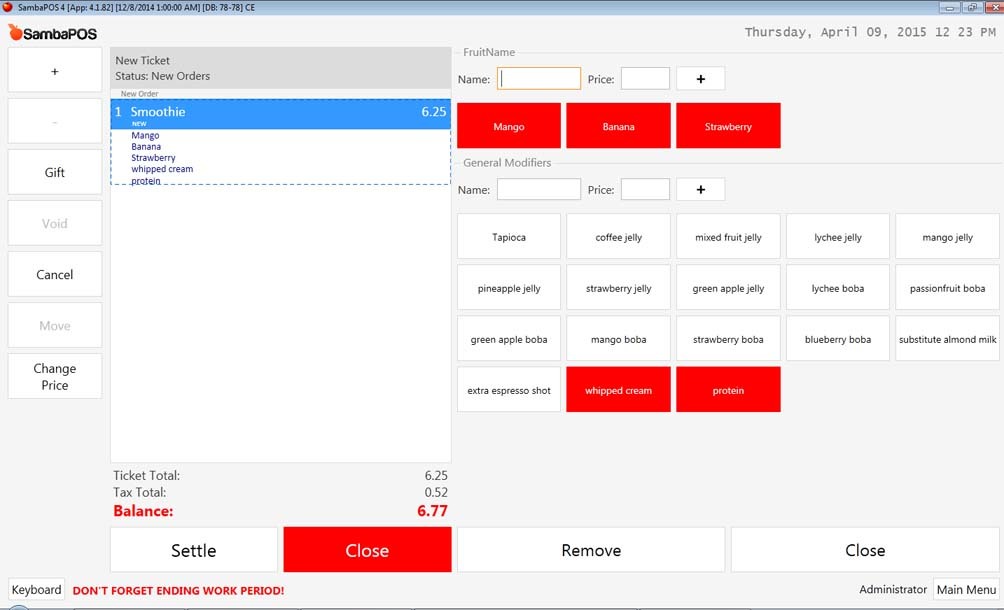 However, only 1 item from each order tag group shows up on the ticket receipt.
What am I doing wrong?