I have used Rick's Tutorial 9 to create a Misc Button where I can add variable amount for a transaction.( i.e. customer needs cash for playing Pool ) Everything works fine for a normal transaction - the Amount given from the cash to the customer gets credited to Sales and debited to Receivables. (He will pay with Credit Card )
However I need a second action to happen on the rule - the coins removed needs to be deducted from "Cash" so as to track the removed cash.
I selected the second action to achieve this but it seems to be not working.
Here is the Rule: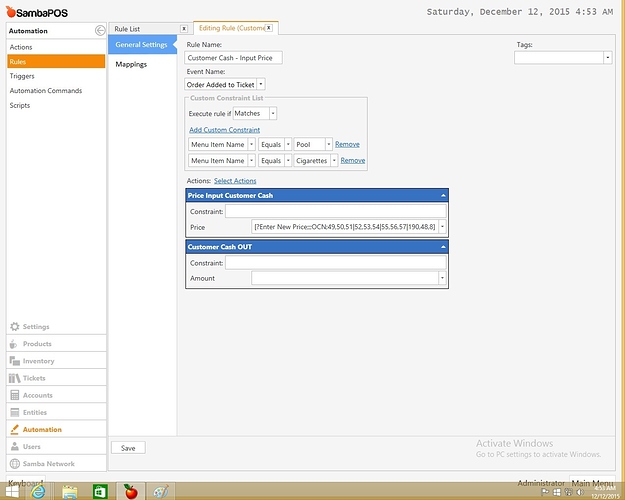 The action: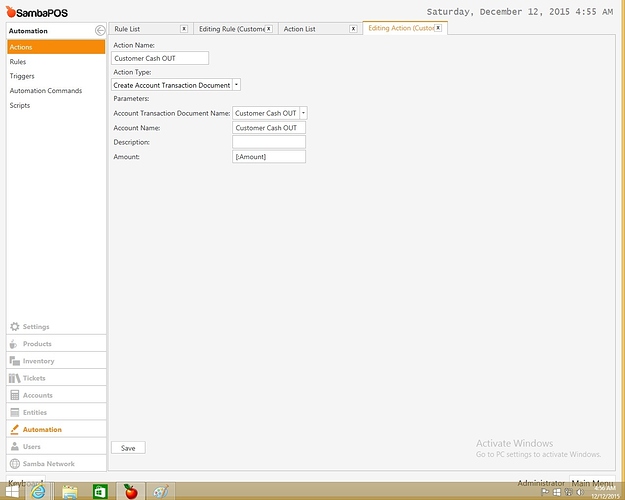 The Account Transaction Document: