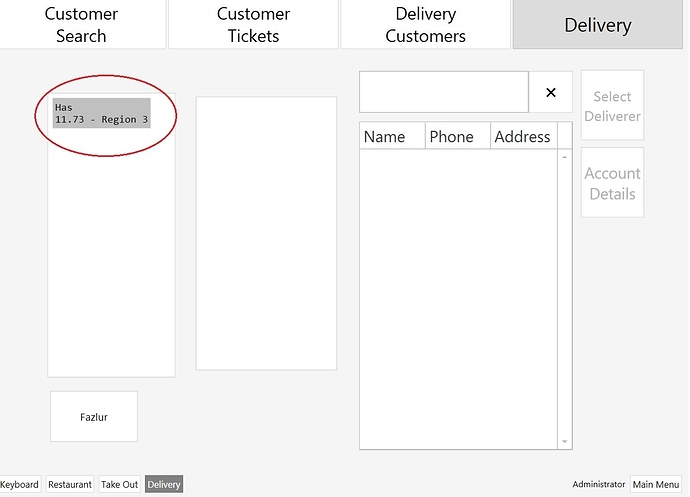 With the help and guidance from all the tutorial, I was able to make it work perfectly. I can create, assign and do all the stuff that were mentioned on the tutorial.
The issue I have is that during initial set up I created a "test customer" just to see if it will show up on the Lister 1, and it did. Since then the "test customer" which you can see from the picture, stayed on the Lister 1. I tried to assigning Delivery driver, checked Tickets but nothing seems to make it go away. I even went into the Entity Screens and deleted manually, but no luck.
Please advise, what can I do to make this go away. My full Delivery system works flawlessly with just this "test customer" sitting on top of the Lister 1 window.
Thank you in advance for your advise.