SambaPOS Version: 5.1.60 Pro x 2 license purchased for family restaurants
Restaurant: 60% Dine In, 30% To Go, 10% Delivery
User Level: New in SambaPOS and 1st time requesting in forum.
I have a following situation on order.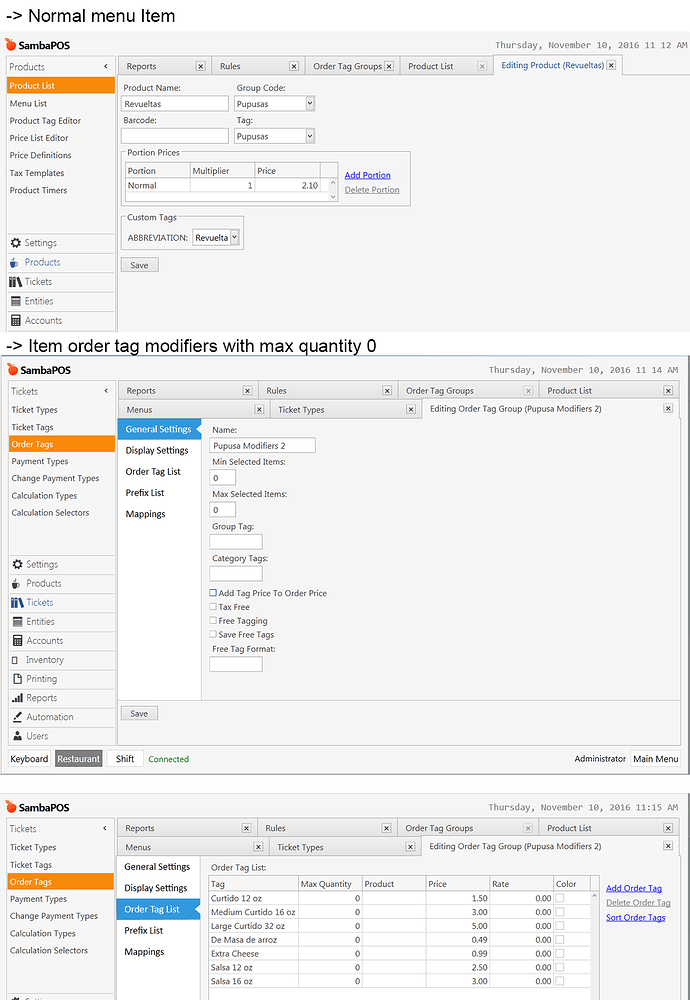 Not yet, I am not familiar with 'Action', 'Rule', 'Automation Command'.
Can someone provide any solution or detail tutorial to change order tag quantity on 'Order Line' or solution for how order tag quantity not to follows main item's order quantity.
Please, help!
Thank you.
Note: I combined 7 different images into one page. So if you click the image, you can see all images in detail.