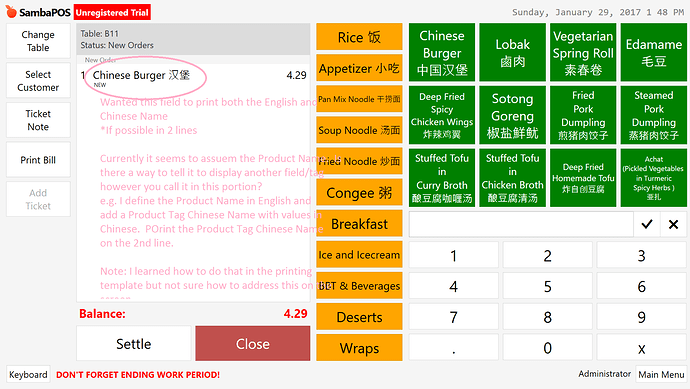 As title said, how to change the caption or field to display where I have it circled?
The text shown in the circle is what I wish to do but currently, I am defining the "Product Name" with English values and use the custom Tag "Chinese Name" with Chinese values and use the method of Product Tag with the receipt printing templates. So, currently, I can print the Chinese Name in a second with the printer but the screen will display only in English.
To my business, it is important to have both languages together as we have workers from MANY different countries.

So I am trying to make all prints.display as multilingual as possible. Thanks in advance.