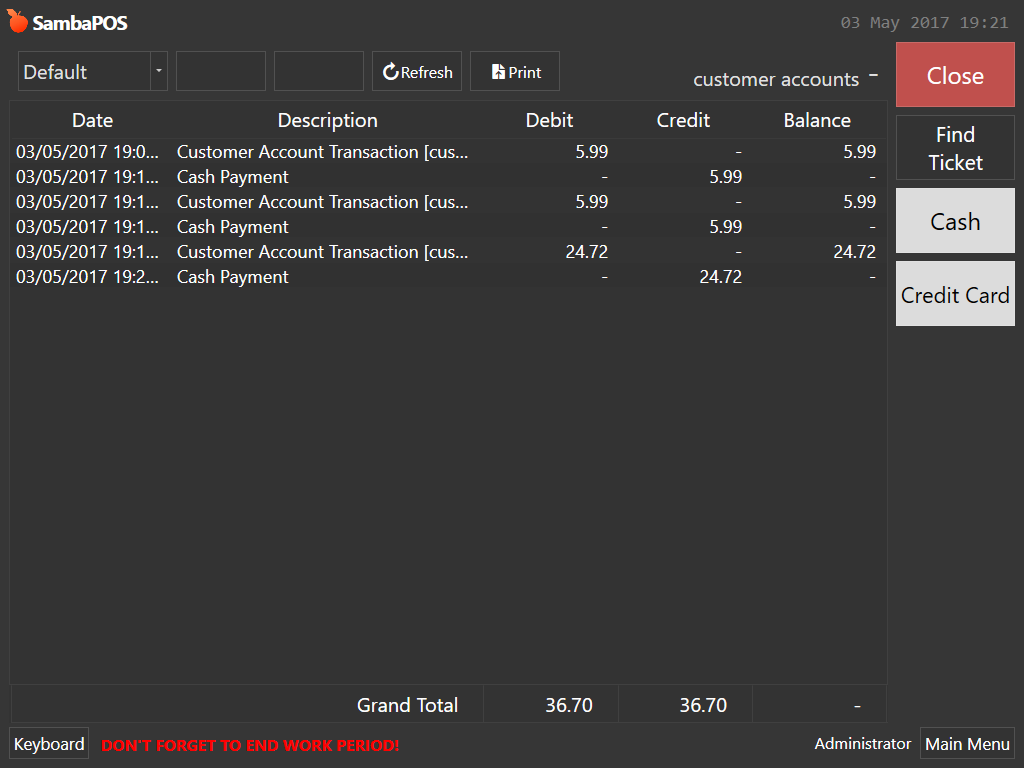 i want the transaction history to be deleted once full payment has been taken for the account.
as it is a hotel i run, the accounts are set up for each room, the account holder will change regularly, and i do not want previous transaction from other guest to be visible, as it can cause confusion.
any idea how this could be possible?