Hi
Any one know how to setup week from Wednesday to Tuesday?
Currently it showing me Monday to Sunday
Where does it show Mon-Sun?
If I had to make a guess, I expect this might be changed in Windows Regional Settings, in the advanced portion of Date/Time…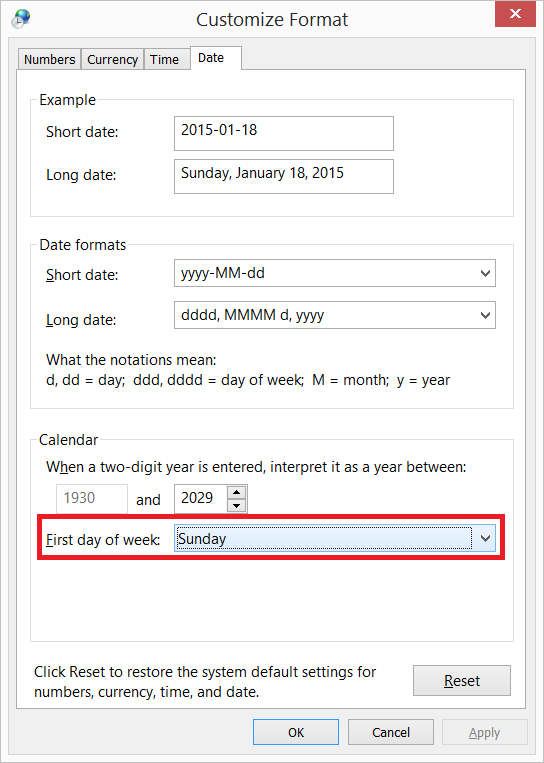 in the report
when I click this week or past week it start with Monday date and finish with Sunday date so I thought there may be some setting in SambaPos which I miss it
I will try your suggestion and see if it works
Thanks
When I choose Past Week in the Report, I am shown Jan.14 to 17 (Sat), which indicates that Sun is the beginning of the week - the same as I have set in my Regional settings.
You're correct. I was working with an old database. My current DB Past Week Report runs from Jan.12 (Mon) to 18 (Sun), which differs from Regional settings.
It must be hard-coded in SambaPOS. So the only way to get what you want is to specify the Start/End Date in the top-right of the screen.