Hello Team,
I am using Epson T81 network printer.
How to use network printer with SambaPOS ?
Install as a local Windows printer and then setup in SambaPOS just the same as a USB printer.
Hello John,
The printer is which is connected over Internet is nothing but a Kitchen Printer. It has IP and Port. How can we do that ?
Run the setup disk that came with the printer and follow the prompts for a network setup.
I have similar setup for my bar printer which is connected via a ethernet cable directly to the router.
What you need to do is install the windows driver and then in Devices and Printers right click on your printer and select Printer properties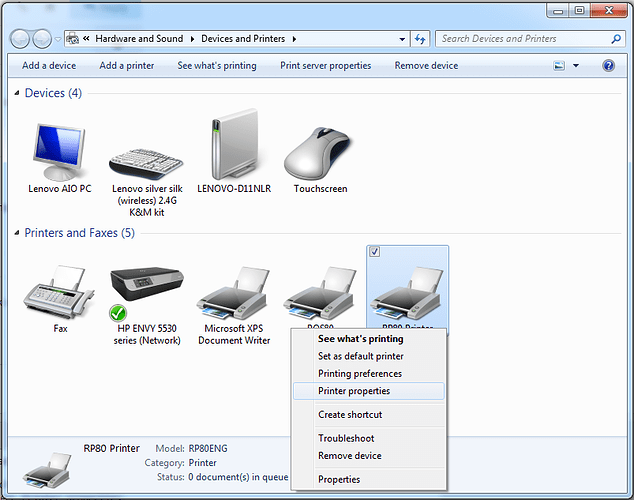 Then in the popup window select the Ports tab: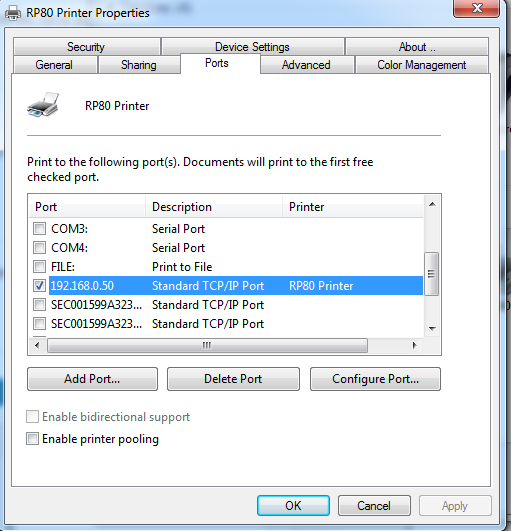 Click on Add Port and select Standard TCP/IP Port as the port type and click on New Port.
This will start a wizard where you will enter the IP address of the printer.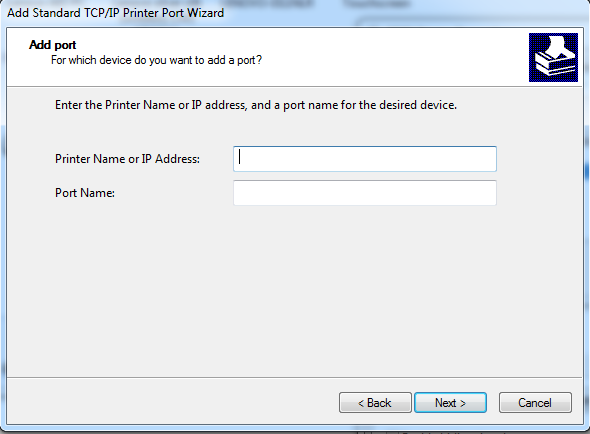 Enter you printers IP address and complete wizard.
Hope this helps!