@emre what causes this error on a import?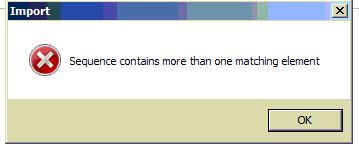 We are trying to setup up another site and need to import some further customizations I have completed. My site installers would have only modified Client Data - no Automation would of been touched.
Need help thanks.
Also Emre would be helpful to either have a log of this error or notify the user what the actual conflict is?
[EDIT]
I am changing this to an issue for now as I managed to narrow it down Emre after painfully exporting each update 1 x 1 and then importing 1 x 1 to see where it breaks.
The error is caused from importing the default Customer Search Screen? I will attach screen here so you can try. I think it may be because I have used the new "Layout" feature as after I managed to import the screen the Layout had gone back to default (maybe XML schema).
This is after importing: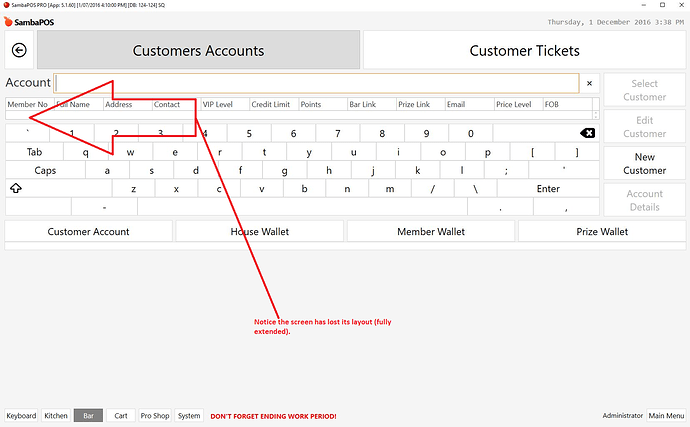 SOLUTION:
Delete the Customer Screen before importing the new one.
Somewhat useful as the Parameter used in the command buttons actually get updated this way in V5.60!
Below is the attached zipped screen.
UPR1_S-CA.zip (1.0 KB)
Emre can you comment please.