Dear sambapos friend
1.Could you help how to make the calculation for in this image below? So if i click the numpad example for 1 fish is 2 kg ? 1 ons is 12.000 …so its appears 1 ikan baronang bakar 2kgs?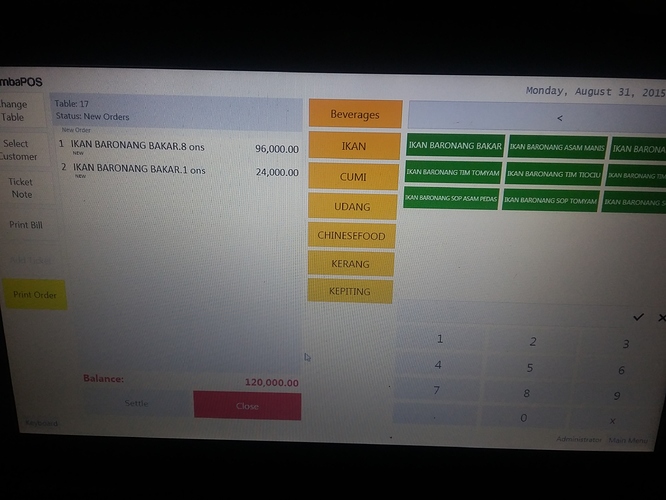 2 How do i could put my last month stock in v4 because i see screenshoot its more easy in v5? or my stock now before i make another purchase for inventory?
3,If i may know when V5 release to public? if i already make purchase in V4 before is it still working in V5?And may i know the licence paid for V5 ?
4 How do i configure shell substitle for reminder notification when we need to pay suppliers dateline payment or when the customer need to pays when their account dateline payment?
Im using laptop with win 7 32bit
SambaposV4 4.1.82
Thanks your for your time and your help
Andre H