So I have a potential client who is using retail software I was previously involved with, now wanting to see if I can convert them over to SambaPOS. However, for their inventory they use a barcode batch data capture device to update their inventory. I have a similar device in my office like this: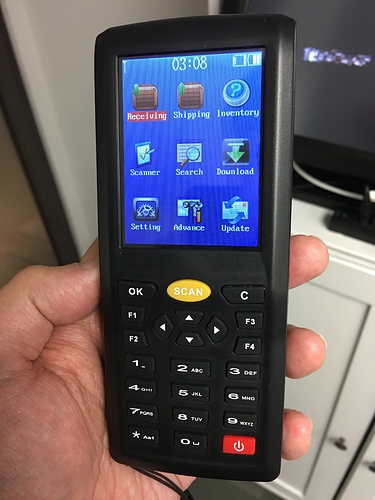 In the most simple usage, it will send via wireless USB connection a comma separated list of what has been scanned, for example:
(header row for illustration purpose only)
barcode,quantity
4890008100231,25
8885010230423,4
022000101266,32
...

The device I have can do more elaborate things and format can be altered via the device, can allow capture of more data like price, batch #, etc. and can store a lookup table of products on the device as well, but these are besides what I need right now.
So is there a way this could be used with SambaPOS? I am thinking for managing inventory purchases, being able to either directly "paste" the output into a field, or pick it up from a CSV file, then update inventory based on matching barcode and the quantity would be either a + value to existing, or to replace the existing with the new value.
I haven't done much with inventory so hoping some of those more experienced with using inventory can advise what might be possible and point me in the right direction of the best way to implement.
As it is retail, pretty much all inventory would be 1:1 relationship to products.