Hello guys,
I am new with SambaPOS. I have checked some posts but some of my doubts have not been resolved.
Questions
#1. This is my business diagram process: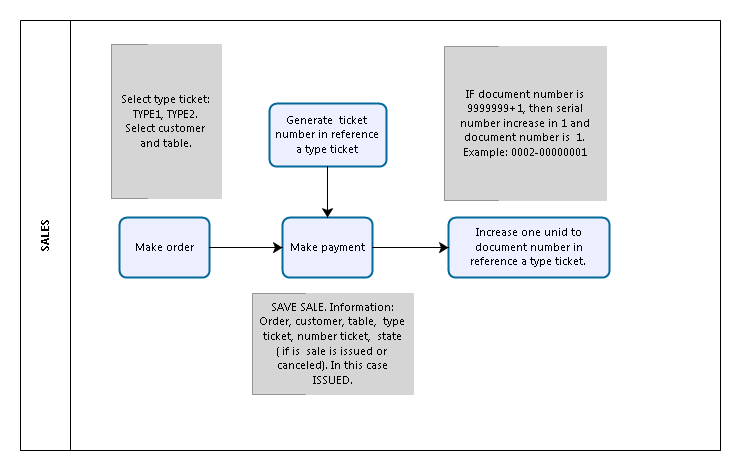 I need to give to my customer a ticket, with special information in itself:
This ticket can be: TYPE1, TYPE2. Each one with a specified counter.
Format in this ticket is: [Serial number] - [Document number], example: 0001-0000002
When document number is 9999999+1, Serial number increments in one unid, and document number is 1.
Minium value to serial number or document number: 1
My steps for solve this question
I made 4 number generators:
Serial type1, with format: 0000
Serial type2, with format: 0000
Document type1, with format: 0000000
Document type2, with format: 0000000
I made two type tickets:
TYPE1
TYPE2
Ok, here I can select only a number generator. I selected document type 1 to TYPE1, and document type 2 to TYPE2.
I made a type entity: TYPE TICKET
I add entity data: TYPE1, TYPE2
I add entity screen: Type document. Here I can select only one type ticket. So I don't know how I can continue.
Thanks.