Hello everyone,
One quick question,
Is there a way to keep track of the minutes kitchen take to cook food using kitchen display?? since it already uses time and changes color, and added to the ticket as a tag so i can get statistics of how many on time, under or exceeded time expectations?
Or any other way??
Let say kitchen has 10min to get the food ready to be served
One more question in regards to statitics.
Right now I am using Ticket tags to achieve this, for person count it is fine, I can see the total amount of people that visited my restaurant on a given day or month. but for the second question which is: First time visit? if yes waiter need to find out how they hear about us (TV, Facebook, Friends, other) my problem with this is: i dont know how many of the total customers were first time visitors since it take count per ticket, is there a way for me to be able to specify for example if it is a table of four and two were new customers that i can select 2 customer and found out about us by watching TV ad and the other Two persons that i can just select returning customer.
I am trying to obtain information about my marketing campaigns.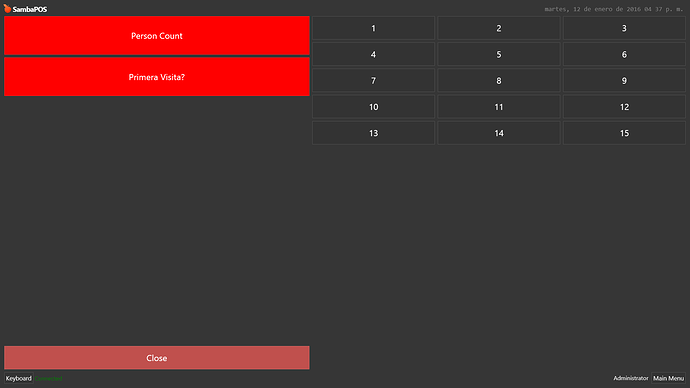 Hope someone can point me in direction on how i can achieve this.
Amazing software and very powerful but still learning more and more.
Thank you very much