Hello Guys,
first of all thanks a lot for the great software.
I have followed all the kitchen display Tutorials and got got to partial working. below is my problem
1- Order is placed, then it will be posted in the ticket ister in the kitchen display.
2- It will display both on the Server Terminal as we as the kitchen terminal.
3- I have set the required automation command to change the order status. So once I click on that, it will clear the order from the screen.
4- the problem is that the order will clear from the screen only when I click the "Order Ready" button in the server terminal. However, when I click in the kitchen terminal nothing happens.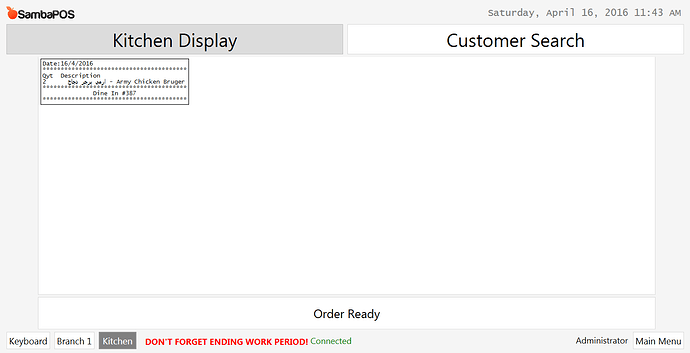 Any Clues why this is might be happening.