Hello there,
I am following this turorial for the kitchen display the good @QMcKay was kind to write

But i got no idea it appear on top of the screen: Table Customer Color and then the boxes under. Any ideas how to make them go away??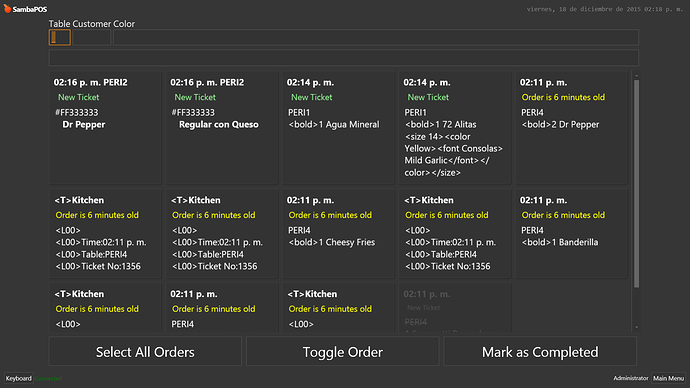 Also trying to find out if there is a way to do the following. Instead of having multiple card per item, combine the items from that table into one card when submitted, but if customer orders more food before the first order is ready to have it on a different card??.
Also wanted to ask, what is the functionality of the Toggle Order?
Right now when we mark an order as completed it turns gray but stays on the screen forever. is there a way to remove it from this screen once completed??
Thanks for all your help and time
Regards,