I have 2 order tag groups for a product called FULL
The first order tag is called FULL BR WITHOUTS which lists all the items within the breakfast.
The second order tag is called BR WITHS which lists zero priced Items.
This is designed so item swaps can be made without charge.
This works well enough. However occasional mistakes happen where users select items from the BR WITHS without selecting a WITHOUT. So extras are not charged for. (We do have a Order Tag for Extras which is chargable)
Is there a way to restrict the selection of BR WITHS against BR WITHOUTS?
Hope this makes sense.
This shows that a BR WITH is selected incorrectly, as this should only be used against WITHOUTS: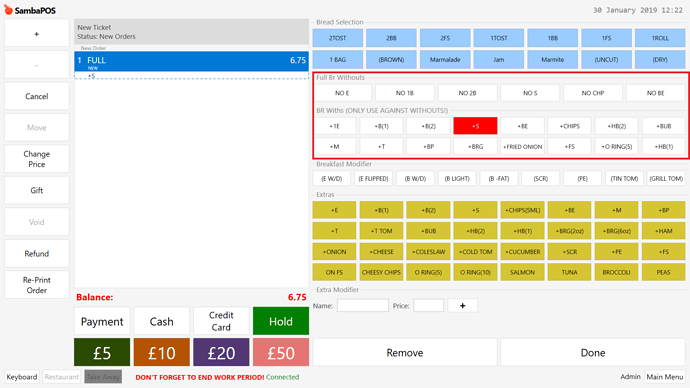 This shows the correct way to select extras: